Main content starts here, tab to start navigating
About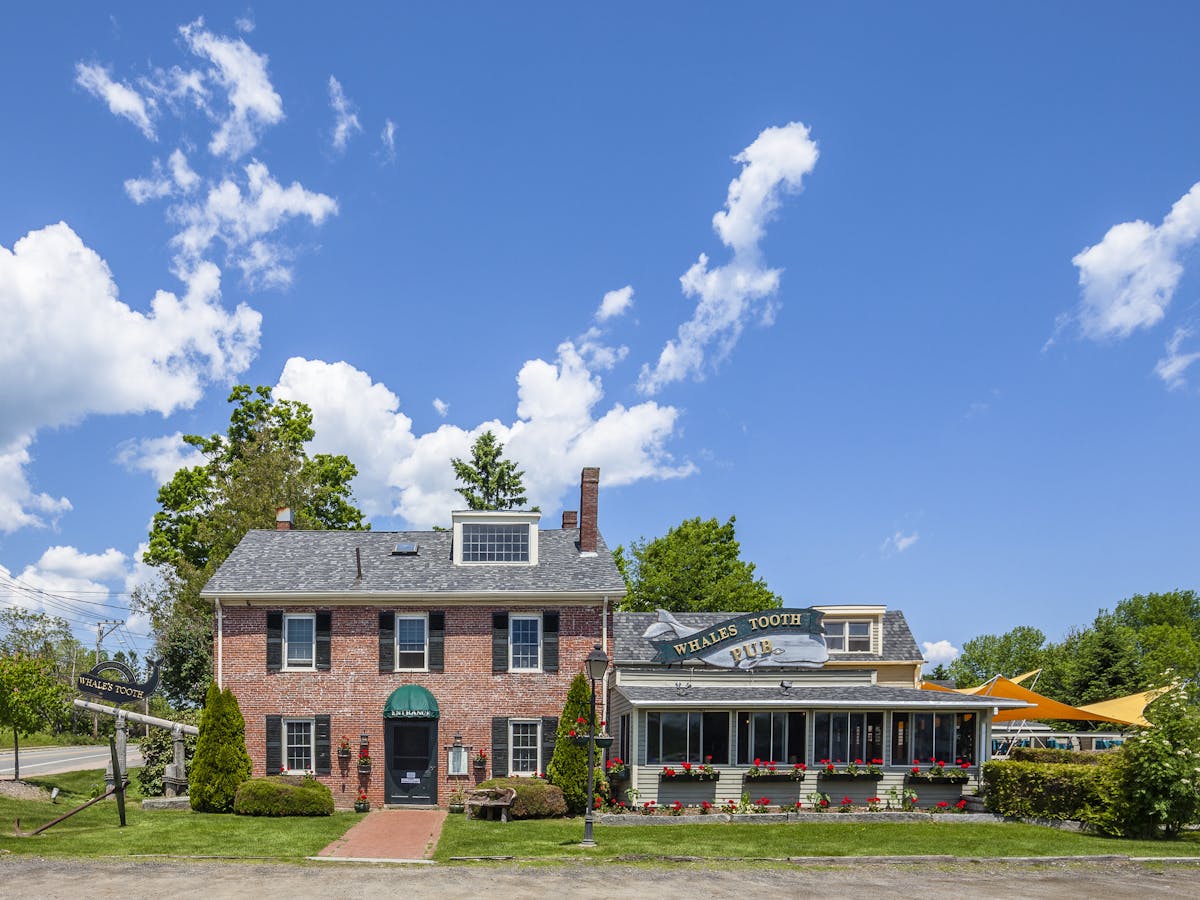 About Whale's Tooth Pub
The Whale's Tooth Pub is one of Maine's most cherished Gastro Pubs. Located in Lincolnville, the Whale's Tooth Pub is an Open Table Diners' Choice award winning property, offering elevated pub fare and mixology on 400 feet of beautiful oceanfront.
About The Owners
Chris and Martha Nickerson have owned the Whale's Tooth Pub since January, 2021, and are full-time residents of Lincolnville, Maine.
Prior to the Whale's Tooth Pub, Chris was the Chief Human Resources Officer and Executive Committee Member at TriMark, the country's largest commercial restaurant design, build and supply company. Chris is originally from Mystic, Connecticut, a seaside town.
Martha grew up in New York City and has worked in a family pizzeria restaurant in addition to a more recent career in customer service and event planning. Martha is an enthusiastic foodie with over 20 years' experience cooking, baking, food presentation and catering.
Chris and Martha have a passion for great food and service, both in a comfortable atmosphere. They truly love being part of the Lincolnville community, and now the Belfast community as owners of The Northport Inn & Lodge.
Here at the Whale's Tooth Pub, we pride ourselves on serving eclectic seasonal offerings, guaranteed to satisfy even the most refined of tastes. From our very popular British style Fish and Chips, Baked Haddock-in-the-Pan, and juicy Whale's Tooth Pub Burgers, to homemade Hearty Soups and melt-in-your-mouth Prime Rib and Steak dinners. Of course, we offer fresh sea-to-table steamed Maine lobsters caught right off the coast of our property as well as mussels and scallops.
We proudly serve local freshly farmed produce such as world-famous Maine blueberries, cheeses, meats, breads and desserts, and a wonderful selection of Maine-brewed beers such as Allagash, and a variety of wines and spirits.
We offer an English-style pub, an open dining room with large windows, two outdoor decks, and lawn seating on 400 feet of oceanfront property for drinks and dining, including for special events.
Fun Facts
The Whale's Tooth Pub was established in August 1994 and is in Lincolnville Beach, the only place between the Canadian border and the Florida Keys where U.S. Route 1 touches the Atlantic Ocean. On cooler evenings we invite you to settle in next to the large fireplace in our pub that was built in 1777, where we burn four-foot logs - a Whale's Tooth Pub tradition.
Our friendly team is here to make your visit to the Whale's Tooth Pub safe, comfortable, and memorable.
Join Our Team
We'd love to have you become a member of the Whale's Tooth Pub Team. Click below to view open job positions and to apply.
Careers