Two Years In ~ March, 2023 (click)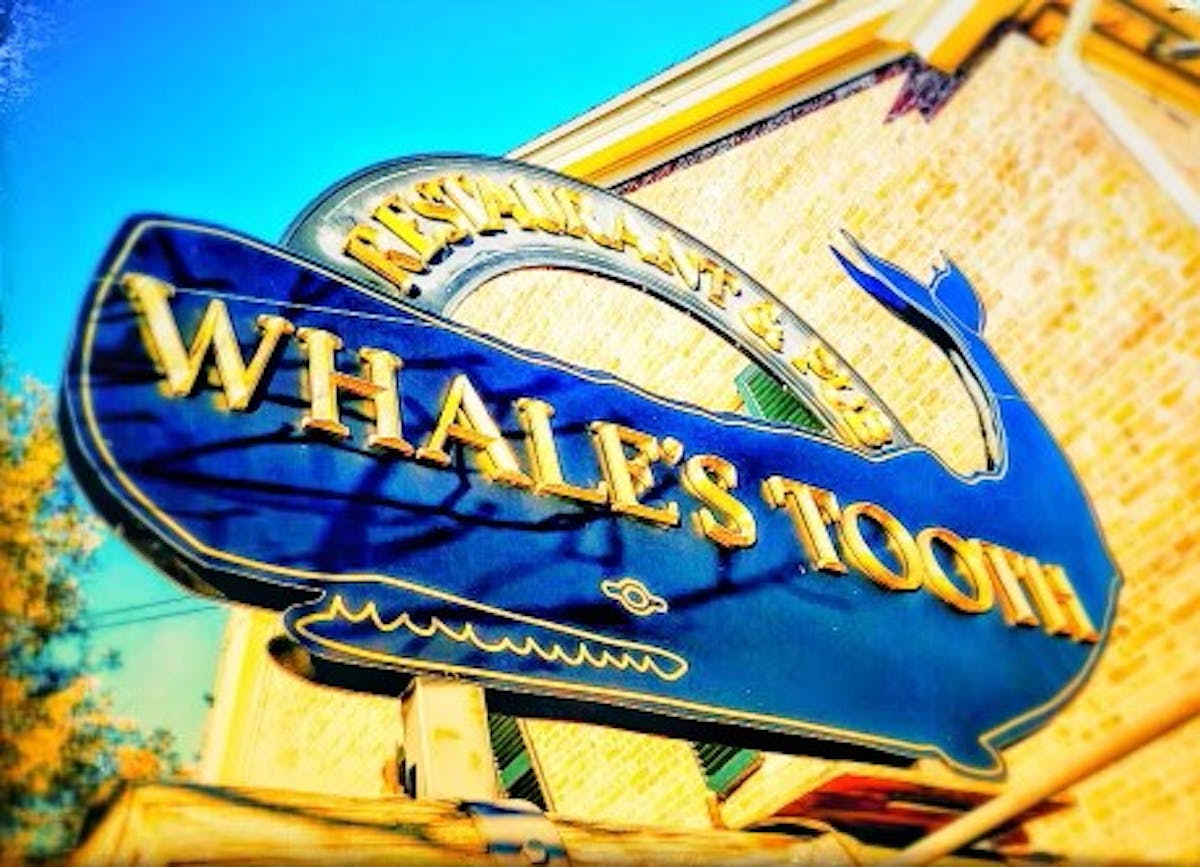 We have been in business for just over two years now and are extremely grateful to be a part of the amazing Lincolnville, ME community, both as residents and as a Pub & Restaurant, with new friends, neighbors, and business partners!
Throughout the year we employ 11-25 team members to collectively perform our trade: Serving Happiness! During this time, we have served over 15,000 unique Guests a varied selection of food & drink menu items, including fish & chips, fresh Maine lobsters, mussels and scallops, as well as delicious steaks, shepherd's pie and of course cold pints of beer. It has been both challenging and rewarding.
To be honest, we have faced several challenges familiar to many:
The terrible human and business impact of COVID-19 has taken its toll on everyone and seemingly everything, including our business. Produce trucks often did not arrive due to supply chain & labor issues, and while well-intended, the government subsidies incentivized an already thin labor force to take themselves out of the labor force, often collecting more than small businesses could even pay.
Maine continues to have two open jobs for every applicant, caused by labor and even at times motivational issues. This must be reversed.
The Midcoast continues to be a deeply seasonal area which is equally challenging for small businesses and those looking for stable, year-round employment. This seemingly endless yearly cycle causes stagnation and a reluctance to invest capital in this area, evidenced by commercial properties being for sale for extended periods of time.
There is a severe lack of affordable housing inventory. Businesses small and large are unable to attract and retain labor from both in and out of state. The Whale's Tooth Pub was forced to purchase housing (click) just to survive.
Inflation has forced consumers to put more of their discretionary income into necessities such as utilities and transportation, leaving less for eating out. And in parallel, already thin margins have shrunk with a dramatic increase in cost of goods such as produce, eggs and cooking oil.
Just for added challenge, this area has experienced eleven straight snow falls between January-March, keeping Guests home, warm and safe, yet reduces business sales that largely go towards paying team members.
These challenges in their totality have kept the Whale's Tooth and many businesses short of breath, short on capital, short on staff, and unable to think beyond one's nose to plan forward, invest and endeavor to prosper. It has felt more like survival. There is usually a silver lining with adversity, and for us, it's our now pressure-tested infrastructure, financial profile, culture and amazing team!
Similar to other small businesses, we started with a vision and that is to be the most cherished gastro pub in Maine, especially in the eyes of our Lincolnville community and neighboring towns.
The term Gastro Pub (derived from gastronomy) was coined in 1991 in London, at a time when traditional British pubs were proud drinking establishments but put a lesser focus on their 'pub grub.' A key differentiator came into view when some of these establishments began to focus more attention on the quality of their food. Gastro Pubs influenced changes in British dining and pub culture, trends that eventually made their way to the United States.
In parallel, there has been a shift away from fine dining as the US has become more casual in recent years, positioning gastro pubs to offer refined fare that many Guests prefer, yet in a warm, comfortable setting.
At the 4-way intersection of our property vision, these two trends, and the large migration to Maine is where to find the current Whale's Tooth Pub.
It is within this context that we set out to build a specific Culture (the way things are done around here), with 6 important elements that we pursue and advance each and every day:
Locally sourced scratch cooking, focused on delicious Pub fair with fresh seafood. At the helm - an exceptional Executive Chef who embodies and owns this vision.
Professional mixology, serving quality wines, locally sourced beers, and exceptional craft cocktails.
Fine dining-level discipline spanning every aspect of front of house and back of house, yet delivered in a soft, casual manner. This includes prevention-based infrastructure management, checklists, management using 'metrics that matter', and a hands-on mindset across the entire value chain, from sourcing, to plating to glassware polishing.
Friendly hospitality, offered by experienced, career servers.
Warm English-style pub ambiance on an updated, vibrant waterfront property.
Most importantly, an empowered, truly devoted and fun-loving team, that courageously strives for perfection every day as they greet and serve their Guests.
This culture, now two years in, appears to be hitting the mark, this based on Guest feedback when dining here, and third-party sources such as Open Table. Open Table is the largest online reservation service; 28 million diners use this platform every month to get a table in over 60,000 restaurants.
For the second straight year as a new business, we are honored to receive the Open Table Diners' Choice Award for Maine, as well as The Greater New England Region; based on 300 Open Table diner star reviews - spanning food, service, ambiance and value.
In Maine, only 0.70% of Open Table restaurants received this award; and
Across New England, only 0.50% of Open Table restaurants received this award
We check in on most Guest tables every day of service. We also read and respond to reviews across multiple platforms, to learn and to improve.
Is everyone happy with the new version of the Whale's Tooth Pub? No. Some Guests prefer the prior WTP menu and culture. We respect all perspectives, and this property has earned great success over many years! Our decision to keep the Whale's Tooth name did convey a certain degree of continuity. Guests can still experience the same historic property and incredible ocean views, along with some culinary and other updates that we hope are both delicious and enjoyable. Recently we have adjusted our two seasonal menus with more local selections, opened an hour earlier for our Islesboro customers (ferry schedule), launched Happy Hour (great value), and installed a new bar in the Pub (more social scene).
Running a restaurant, or any business is demanding, including a multitude of operational, hiring, licensing, tax, insurance and payroll topics. And while it's impossible to please all Guests, especially given such diverse preferences spanning food, service and ambiance, we do try to give it our very best.
We have set a high bar for this property and this team. Despite two years of promising feedback, we believe we will hit our stride in another 18 months, including an updated dining room, expanded decks and hardscape, and some exciting local community events. We are a start-up in a 250-year-old building, and similar to those that have come before us, and will after us, we strive to bring to life a compelling vision - a cherished, community-oriented gastro pub, with amazing oceanfront views, and where a devoted team bounces to work, and their Guests leave smiling and fully satisfied.
We are open all year round to support our team and this community, and with dedication and hope in our hearts, we look forward to another rewarding year!
Chris and Martha Nickerson, Owners
www.whalestoothpub.com, info@whalestoothpub.com, 207-789-5200